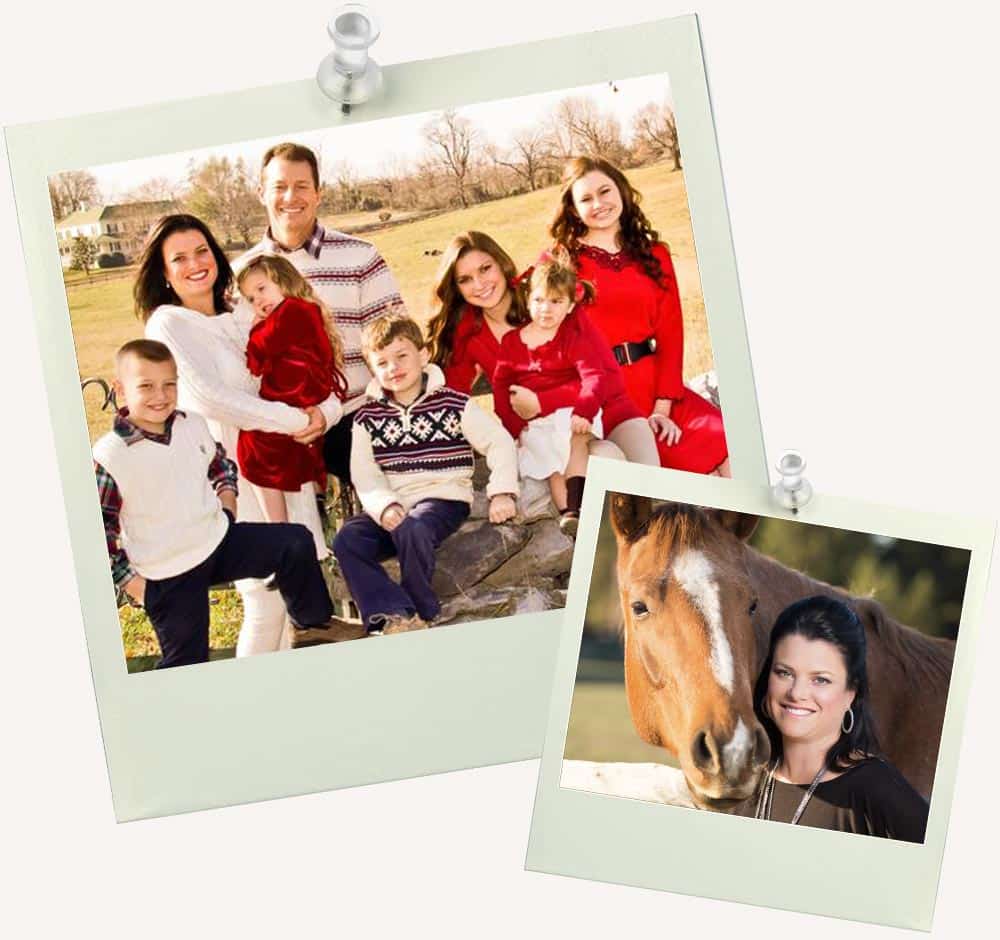 I am a mom, wife, and lover of all animals. I raise beef, pork, and chicken for my family of 8. I show quarter horses and love how my Corgis fit right into our farm and family life.
I got into breeding Corgis when I realized how hard it was for myself to find a good quality, healthy Corgi with a correct conformation. I am devoted to ensuring there are happy and healthy Corgis for others to enjoy and do so by responsibly growing this incredible breed.
Our breeding program special is unique because I am adamant about health testing and breeding only the best quality Corgis. I do not breed dogs for an income but as a passion. I do everything I can to ensure my puppies have what they need to develop into healthy and happy dogs. I am passionate about my work and look forward to connecting with you! 
Enrichment & Socialization
Our puppies are well-adjusted to a home environment and socialized with children, other dogs, cats, and livestock. I utilize the following enrichment methods: Car Training, Socialized with Other Animals, Socialized with Cats, Socialized with Adult Dogs, Socialized with Children, Basic Manners, Potty Training, Obedience Training, Noise Desensitization, Grooming Desensitization, Basic Obedience Commands, Puppy Manners, Sit Command, Crate Training, "No" Biting or Chewing, Leash Walking.
All of our puppies have their first round of vaccinations, a vet check, deworming, docked tails, and dewclaw removal prior to rehoming.
We offer a 1 year health guarantee. The health guarantee covers genetic conditions and defects.
We send our puppies home with their first set of Vaccinations, a Toy with Littermates' Scent, Food Starter Bag, Certificate of Health, Blanket with Mom's Scent, and AKC Registration Paperwork.
Estimated wait wait time for a puppy is 6-12 months.
Cost runs from $2000-$3000. Price includes a non-refundable $300 deposit. Our Bluie puppies are $500 more than our BHT puppies. $300 non-refundable deposit. However it is transferable to another litter if needed. For upcoming litters you may request to be added to the waiting list for no charge. However, if you would like to be at the top of the list a $300 deposit must be made.
Puppies are ready to go to their new homes after 8 weeks of age.
Puppies need time to nurse, grow and develop with their mother and littermates before they can join their new families. A newborn puppy should stay with their breeder, mom, and siblings as they develop physically and gain new social skills alongside their brothers and sisters. The age a puppy can go home depends on the breed, and even the individual, but generally is around two months.