The Dolan Family has always had a love for animals. From horses to beef and milk cows, to chickens and bunnies. You name it, we have rasied it. Corgi's found their way into their hearts because of their big dog attitudes and sweet loving souls. They love to be on the farm and also on your couch!
Our dogs are socialized with other dogs, cats, livestock and children. They are raised in our home and not just in a kennel environment. The puppies are litter box trained, groomed, learn to swim and go on walks. They are loved from the 1st day they're born until they go to their forever homes.
Our puppies are also bred for health and temperament with a focus on conformation, intelligence, and athleticism. We are dedicated to providing you with a wonderful, healthy family pet. We also want to provide you with a support system for any questions that you may ever have about your new family member.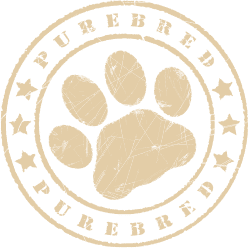 Corgi Love
I am devoted to ensuring there are happy and healthy Corgis for others to enjoy and do so by responsibly growing this incredible breed.
Dolan Farms is a family operated farm. Dave and Jerran are both originally from the Midwest and were always around animals but not raised on a farm. Besides raising cute little pups, from time to time we also offer meats, eggs and more. We will update the site when things are available or contact us with any questions.
If you're interested in a puppy from Dolan Farms Corgis, please apply. You'll be asked to provide information about yourself and what you are looking for so the breeder can help you find the right match. Once you apply, Jerran will get back to you about availability, pricing and next steps.